As part of our blog series, "Stories from The First Mile," our field managers in Haiti and Honduras are interviewing collectors, collection center owners, and community members throughout our supply chain. Each story has been composed by our field managers and edited for style and clarity by our Impact team. This week's edition features Cineas Marius of Haiti.
Cineas Marius lives with his wife and five children in Molea, the neighborhood directly adjacent to the Truitier Landfill. Before moving to Molea, Cineas lived in Bois Neuf, a neighborhood in Cite Soleil. However, an uptick in violence in his neighborhood forced him to move his family and his livelihood to Molea. Before he entered the plastic business, Cineas was working in a factory in Port-au-Prince. Then the earthquake hit in 2010 and Cineas lost his job.
When he was looking for work, Cineas saw that a lot of people were collecting plastic off the streets. After finding out that these people were collecting plastic because it was worth money, he began collecting as well. Eventually, a neighbor came to him and told him that there are companies that are buying the plastic bottles that he was collecting. After speaking with one of those companies and learning how he could transport his bottles to them, he rushed home. Ever since then, Cineas continued to collect plastic and now runs his own collection center.
*Find Cineas' collection center here*
At his center, Cineas has two full time and two part-time employees, including his wife, Lala. When he goes out to take care of other business, Lala manages the collection center: "My wife is my right hand. She helps a lot in this business. She is the heart of it. She always makes me see further than where I could see on my own in this business." Lala helps with everything from sorting and removing labels, to filling super sacks and loading trucks.
Like many center owners in Haiti, Cineas takes a lot of pride in what he does: "I don't have any words to explain what plastic bottles mean to me. It is my job, my schedule. It takes the bread of life to my home," he said.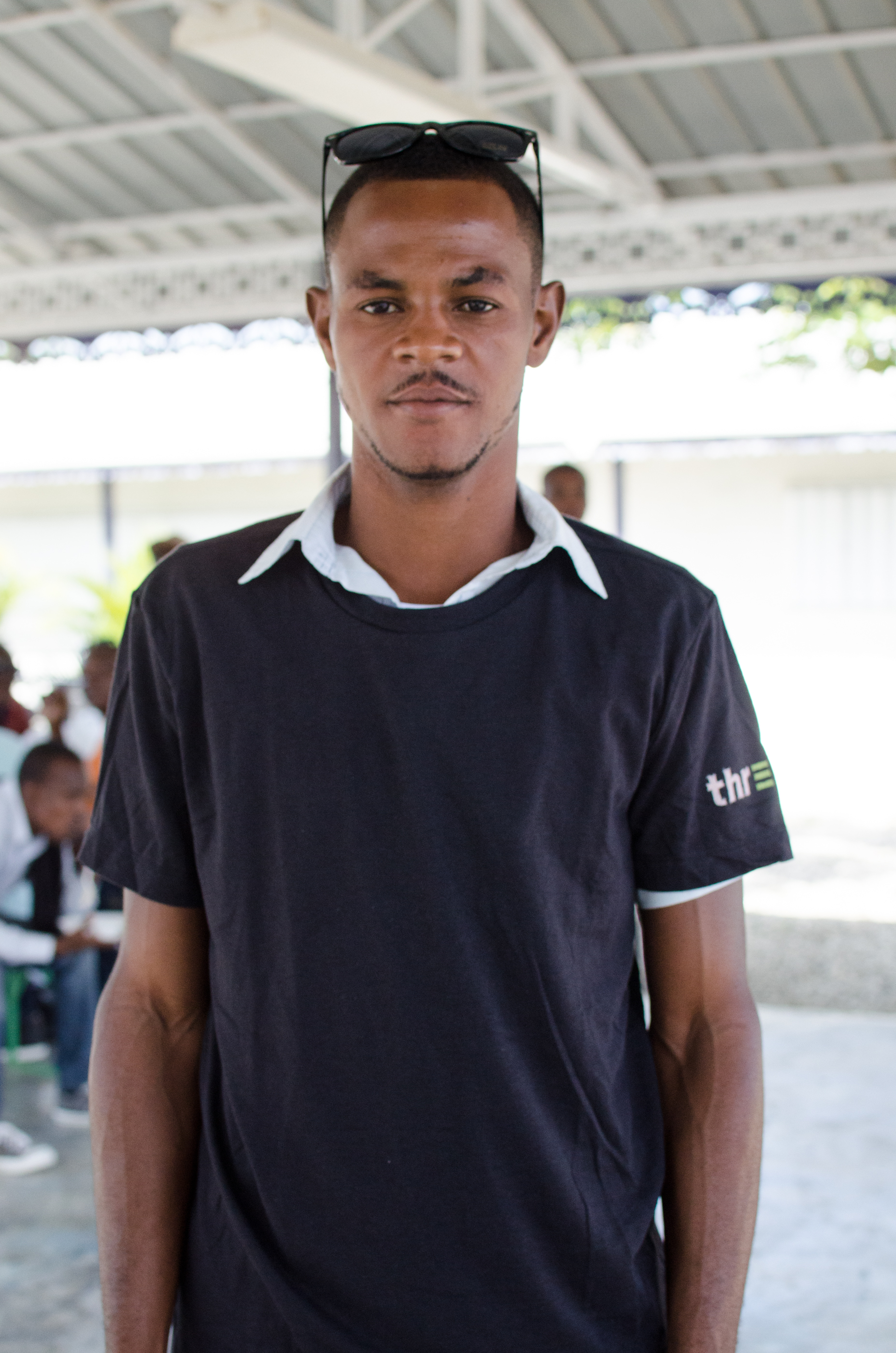 "Those bottles on the ground are my main income source. They are the money to pay school for my children, to feed them, to take care of my dad, of my wife," he continued to say.
"I would like to tell the world that there is a lot of people in Haiti whose lives lean on the plastic bottles," Cineas said.