Everyone wants to use their powers for good – at least that's the premise on which we like to operate. Provided the world were a simple and straightforward place, we're also pretty sure that most people would choose to buy things that did "good" too. Even the little things. We know… that's easier said than done.
Ideals aside – we don't like to wag our [sustainable, socially responsible] fingers at entrepreneurs, or anyone else for that matter. We happen to know just how far from perfect the status quo among the fashion world is. We also know just how misleading terms like green, eco, recycled, and even "good" can be.
What is life like for the workers who made it? What's the environmental impact of this material?
We know most makers don't have the time or wherewithal to trace these answers all the the way through the supply chain to their source. Plenty of mega-brands don't even bother to begin untangling the impact of their supply chain.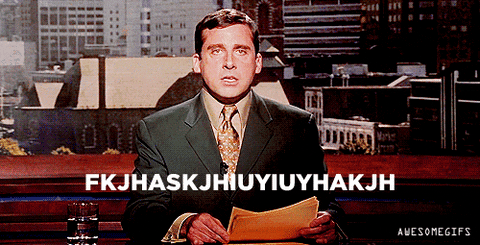 When quizzed on the who, what, and where of their supply chain, too many brands are basically all…
But small brands are different. For many of the folks we meet, transparency and integrity are essential to their story of craftsmanship and creativity. They respect the work that has already gone into the materials and tools they use. Thread believes that it's our responsibility to offer insight into every facet of impact that's created by Ground to Good™ fabrics. By offering up our supply chain without shadows, you can focus on the thing you do well – create – with added pride.
The seemingly simple choice of which fabric to use can bolster every finished product in your workshop with an absolute boatload of impact. Here's how:
You Satisfy a Growing Interest
Last week, Thread's CEO and founder took the stage at the Clinton Global Initiative's final Annual Meeting to launch our partnership with HP, Timberland, Team Tassy, and ACOP to address child labor and working conditions in one area of Haiti. This initiative has monumental potential to help those in our supply chain, supported by the purchase of printer cartridges, boots, and bags made in part from recycled plastics.
So you don't have a multi-million or multi-billion dollar supply chain? Here's some good news: You don't need to.
A glance at our Facebook likes would suggest that the news caught the attention of quite a few people. But we know there are far more out there who want the opportunity to choose something different. They want to be confident in the knowledge that they are helping people with their next shopping spree. Not just preventing harm, but honestly improving their lives.
See how Hamilton Perkins is using Ground to Good canvas.
Every time a designer or maker utilizes Ground to Good™ material, our story of responsibility and transparency takes new shape and reaches a new audience. The world's network of informed, engaged consumers can find what they're looking for and expand with every OOTD on Instagram. Plus, there is further proof in the market that impactful design doesn't have to look "crunchy."
Khaki, as it turns out, isn't for everyone.
You Share Opportunity
Whatever you call yourself – a maker, a textile artisan, whatever – we understand that you set out on your own for opportunity. To be your own boss. To create something new. To… change the world? We get that.
Opportunity is a kind of a big deal to us, because Ground to Good™ helps generate employment in some of the most impoverished neighborhoods on the planet. By purchasing our fabric, an entire supply chain of entrepreneurs, collectors, and families benefit. You offer them the chance to choose how they spend their money, expand their business, educate their children, and help their local community.
Kelsey, our Director of Impact, visits with Nadine, one of the participants in our microloan program.
Maybe you're not ready to expand your workshop with another seamstress or dye guy; but with crystal-clear transparency into our supply chain, you can be confident that everyone who helped make your material is treated with the same dignity as you would offer yourself. As your enterprise grows, in employees and yardage, that harbor of ships – filled with recycling collectors, yarn spinners, and pattern cutters – rises with the tide.
You Reduce Environmental Impact
You're going to make something. The urge to create, reimagine, and then re-invent is nothing short of unstoppable in the makers we've come to know well. So why not fuel that ravenous imagination with responsible materials that are crafted from recycled plastic?
In addition to dignified working opportunities, Ground to Good™ fabric requires less water to manufacture, creates fewer CO2 emissions, and requires less pesticide use when compared to virgin cotton.
To take that impact even further, we have carefully considered our supply chain to make it as direct and efficient as possible – without compromising quality. Our flake, yarn, or fabric isn't circling the globe dozens of times before it arrives at your door. In most cases, plastic flake is transported from Haiti and Honduras to the US, where it's magically transformed into fabric.
You kidding?
Nope. Not even a little. At Thread we earnestly believe any makers at any scale can advocate responsibility and sustainability. In fact, we know how big of a difference in the lives of those in our supply chain. We've tracked the impact. We've formed bonds with the workers in the first mile of our supply chain.
If you're ready to get to work, go ahead and check out our fabric or order a swatch box. Otherwise, send us your questions! We're happy to share more insight into our process.